SHERWOOD PARK PLUMBERS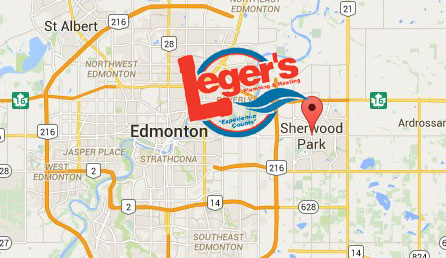 We offer plumbing services in Sherwood Park, Ardrossan, Beaumont and all of Strathcona County
For over 35 years Leger's Plumbing and Heating has provided 24/7 emergency plumbing service for the residents of Sherwood Park, AB. Broken heaters in the dead of winter, pipes that unexpectedly burst, air conditioners that just give out, plugged drains, constant grinding, hissing, or banging noises.
We've seen it all and a bit more, our job is to get your emergency controlled immediately and if we can, we'll fix it.
Our Services
Plumbing and Heating
The pros at Leger's Plumbing can fix all types of plumbing problems and maintain residential plumbing or commercial plumbing needs.
Boiler Repairs and Upgrades
Whether your problem is a leaky faucet or a broken hot water heater, Leger's Plumbing has every aspect of plumbing covered.
Furnace Repair and Installation
We want to help you stay warm throughout the winter by assisting you with your furnace needs. Your continued comfort and safety is our top priority.